Factory check by an experienced American manufacturing engineer
Last modified:
November 21, 2017
DESCRIPTION
Factory Visit Services are a cost-effective way to manage a source you've selected at a cost less than travel expenses from North America to Asia. This service includes a video call before, during, and after the visit, as well as a detailed audit report with photographs. Lone Star has a template for the audit report and also includes a section that is determined by you.
There are at least 3 times where the Factory Visit Service can help you –
1. The first time is ideally to have a factory audit prior to purchasing from an unknown source.
 The audit report includes identifying:
– Key personnel and quality processes
– Incoming Quality Inspection
– Production Line Processes
– Outgoing Quality Inspection
– Management of 3rd party vendors
– Packaging and shipment practices
– Billing practices
– Communications
– Capacity
– Risk assessment
2. The second time would be to Inspect During Production – 
The audit report includes identifying: 
– Review of the production line and SOPs
– How issues are detected
– Review of test on the line
– Review Pilot Builds
– Review Capacity
– Root Cause Analysis
– Billing practices
– Communications
– Capacity
– Risk assessment
3. The third time when you could use Lone Star is to inspect goods prior to making your final payment to the factory and shipment.  
– Inspect Goods
***
All audits include inspecting for industry standards for quality and management process that are present at mature factories. 
Depending on what part of the product development lifecycle you are in, there are additional areas to focus on. 
If you have identified a supplier and would like to reduce your risk by understanding their capabilities and capacity, then this is the ideal time to have an audit. 
If you have started your project and are running into some issues or just want visibility into the project, then an audit is in order. 
If you need inspection of your purchase prior to payment and shipment, an audit may be exactly what you need. 
Besides the basic parts of an audit, you can customize the areas to check.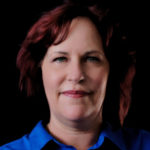 lonestarkara
United States

Chinese (Mandarin)

English

Bio

www.lonestartech.tw For many years, I worked for Texas Instruments and supported product development with customers in Taiwan, Japan, Korea, and China as a supplier in a group called DLP®. We sold a chipset, and provided system engineering support from software reference designs to thermal and optical designs. It was during...