Translation/Interpretation in HCMC (10$ for 800 words/1 hour)
Last modified:
April 4, 2017
DESCRIPTION
If you are doing business in Vietnam or looking for more Vietnamese partners/customers, I can help you reach them more easily by translating your English documents to the language we all use here, Vietnamese. My major customers include Entobel, Mekitec, Mundo Lingo, Noi Tieng Anh Di, Vagifirm, etc. 
You can simply upload the file that needs translating here or contact me if you need an interpreter in HCMC!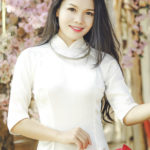 nhungtruong90
Vietnam

Bio

Paypal: nhungtruong.scorpio@gmail.com