Review your current Chinese business name
Last modified:
March 8, 2017
DESCRIPTION
It is important to know what your Chinese business name means, whether it is culturally appropriate and legitimate, and if there is room for improvement.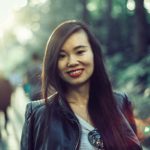 xiaoning
China

Chinese (Mandarin)

English

Bio

I guide small and medium sized B2B and B2C businesses to better understand the market and successfully enter and expand into the China market. ❯ Delivering custom-tailored market intelligence reports and strategic recommendations to C-level executives ❯ Personally guiding clients on face-to-face meetings with potential partners (e.g. distributors, retailers, VC/PE...