Help you pick a Chinese name for your company
Last modified:
March 8, 2017
DESCRIPTION
A good Chinese name with good characters helps you develop brand image for the China market.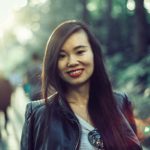 xiaoning
China

Chinese (Mandarin)

English

Bio

I guide small and medium sized B2B and B2C businesses to better understand the market and successfully enter and expand into the China market. ❯ Delivering custom-tailored market intelligence reports and strategic recommendations to C-level executives ❯ Personally guiding clients on face-to-face meetings with potential partners (e.g. distributors, retailers, VC/PE...