Create 1x Conversion Optimized Website
Last modified:
August 2, 2017
DESCRIPTION
I will build you a conversion optimized, fast-loading website that promotes your business. 
The site will:
– be optimized for your conversion goals (sales, sign ups or enquiries)
– work perfectly on desktop, pad and mobile
– load quickly
– use modern, clean design
– turn around within 2 weeks (as long as you provide the information in good time)
For an extra $500, we can install Ecommerce functionality.
(Contact us if you need extra services such as logo design, domain registration, hosting etc <– we can help you with all of this).
USD $1.00K
Time for delivery

14 day(s)
Additional Service Options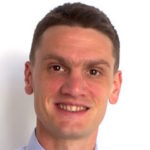 russellsmith
Europe Region

Chinese (Mandarin)

English

Bio

Build conversion optimised websites that are specifically designed to get more sales, sign ups or enquiries. I also design and implement high converting content marketing strategies that help B2B companies and digital marketing agencies & consultants grow their business and personal brand.