Build A Marketing-Focused WordPress Website
Last modified:
September 15, 2018
DESCRIPTION
I will build you a fast-loading, clean WordPress website that is set up to achieve your business goals. 
The site will:
– be focused on your conversion goals (sales, sign ups, enquiries etc)
– work perfectly on desktop, pad and mobile
– load quickly
– use modern, clean design
– turn around within 1 month (faster if we can get the information in good time)
For an extra $500, we can install Ecommerce functionality.
—–
I have particular experience working with B2B companies and startups. I also work with Chinese companies and can design Chinese language websites for the China market (hosted on the cloud in China). 
Send me a message if any of these services interest you.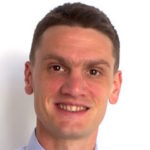 Russell Smith
Europe Region

Chinese (Mandarin)

English

Bio

I'm a Wordpress designer dedicated to helping your business grow. I can design your website with a marketing-first approach and build your sales funnel, integrating all of your sales tools with your website. I'm also fluent in Mandarin, and help international companies launch their website in China.