Car Export From Japan (Purchase and Shipment Worldwide)
Last modified:
April 30, 2018
DESCRIPTION
Akebono Co., Ltd. is a Used and New auto exporting company based in Japan, Yokohama. We are working with Auto Auctions system and a network of dealerships to offer vehicles of the highest quality at a wholesale price.
What we can do for you:
-Supply almost any vehicle at a wholesale price from Japan: thousands of used cars (JDM, European, American vehicles and bikes, Right-hand drive, Left-hand drive), from the auto-auctions and at a fixed price.
-Give free access to the most of Japanese car auctions; provide information on technical condition and purchase any car for you.
-Organize shipment to major world ports and assist until the delivery of your car.
Please contact us for a quote. We are looking forward to seeing you at Japanese Car Auctions.
Best Regards,
Akebono Co., Ltd.
www.akebonocar.jp
m.ogi@akebonocar.jp
USD $600.00
Time for delivery

45 day(s)
Additional Service Options
There are no extra services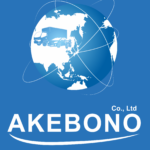 c235