Last modified:
August 15, 2017
DESCRIPTION
If  you are a businessperson who wants to come to Shenzhen, Dongguan, Guangzhou and Zhuhai to visit some manufacture companies, you may need someone to help you to arrange the schedules and accompany you to find something you need. We aim to help you to get what you want and make your business trips easier and smoother.
     What can we do?
Transportation(car, business van, bus)
Booking hotel
Schedule arrangement 
Translation (English)
Offer information about the products and factories according to your needs
WhatsApp: +8613510506634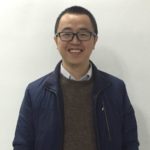 frankzhao
China

Chinese (Cantonese)

Chinese (Mandarin)

English

Bio

I am easy-going. I like making friends with people around the world:) I have been doing international trade in Shenzhen for more 5 years(Export, Import, Door to door), so I understand Chinese market pretty well. If you have any questions about China or Shenzhen, I'd be glad to offer help!