Be Your In-Person Translator In China
Last modified:
April 5, 2017
DESCRIPTION
Coming to China to do business and looking for someone to help you translate at a meeting? I am your girl! Let's work together to make an effective business trip for you!

We can meet in your hotel lobby to start the morning off – maybe you have an extra breakfast meal coupon and I can eat with you at the hotel restaurant? 🙂

Once we meet in the hotel, I can help arrange a taxi (or Didi) to go to our first meeting of the day. 

Please tell me the problems and questions and goal of each meeting – as soon as possible. Before the day of the translation would be best. That way I can translate the questions to Chinese the night before and have everything ready and smooth as possible. 

If we have meals for business meetings, you are expected to pay for my food – since this is a business meeting.

The normal time for this work is from 9am to 5pm. If we go later in the evening, I may have to leave, or charge additional fee. Let me know your schedule in advance and I may be able to adjust the start time to later in the day so if there is an evening networking session I can help you out there.

Also, because this system doesn't have a calendar booking system – you need to ask me first by direct message if I am available that day. Hopefully you are booking at least a week in advance. If I am not available, I can try to have someone in my network go in my place (with your approval) to accommodate your dates and time.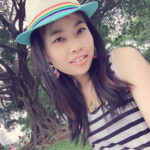 cindyjuju
China

Chinese (Mandarin)

English

Bio

Hi, I'm Cindy - or you can call me JuJu or Zhu Zhu! I have worked with foreigners doing China manufacturing for more than 10 years, and also worked for a International startup company that in charge of operation in China, and looking for funding, even been a tour guide...