Be a Tour Guide For You in a Chinese City
Last modified:
April 5, 2017
DESCRIPTION
Want to have a "day off" from your business meetings and visit around the Chinese city you are staying? Let's have a fun day together to see some local sights, eat some local food, and have a good experience here in China!

I am based in Shenzhen, China so that city is the easier one for me to show you around in. If I need to travel to another city, I need to add my travel fee to this project.

What does this project include?

I will suggest a few options of where we can go, what we can eat, and you pick the preferred itinerary.

Then we can prepare to meet at your hotel or the first venue location on that day.

If there are any ticket fees to enter the destinations, you will need to pay for my ticket – as this project does not include it. Same with food if you want us to eat together. If you would rather not have me eat dinner or lunch with you – I can go on my own too – I want you to have a fun time so just let me know your schedule and plan.

Basically this service is my suggestions on where to go in the Chinese city for that day, and includes my time for 9am to about 5 or 6pm that day. We can be flexible about starting later and going later – but let's talk in advance.

If I am not available that day, I can help find a friend in my place (with your approval). I look forward to showing you China!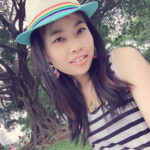 cindyjuju
China

Chinese (Mandarin)

English

Bio

Hi, I'm Cindy - or you can call me JuJu or Zhu Zhu! I have worked with foreigners doing China manufacturing for more than 10 years, and also worked for a International startup company that in charge of operation in China, and looking for funding, even been a tour guide...