Write 1x High Quality Blog Post (Marketing & B2B Topics Only)
Last modified:
September 15, 2018
DESCRIPTION
Let me translate your expertise into high quality blog posts
You're the expert. When it comes to your own business, no one knows your domain quite like you. This makes you the perfect person to be creating content, but there's just one problem – content creation is a time drain. It's not a smart use of time for a CEO, director or skilled technician to be writing and managing blog posts.
I can extract your knowledge, combine it with deep research and strategic planning of my own, and turn it into high quality blog posts that get published on autopilot.
Price is per blog post.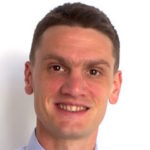 Russell Smith
Europe Region

Chinese (Mandarin)

English

Bio

I'm a Wordpress designer dedicated to helping your business grow. I can design your website with a marketing-first approach and build your sales funnel, integrating all of your sales tools with your website. I'm also fluent in Mandarin, and help international companies launch their website in China.